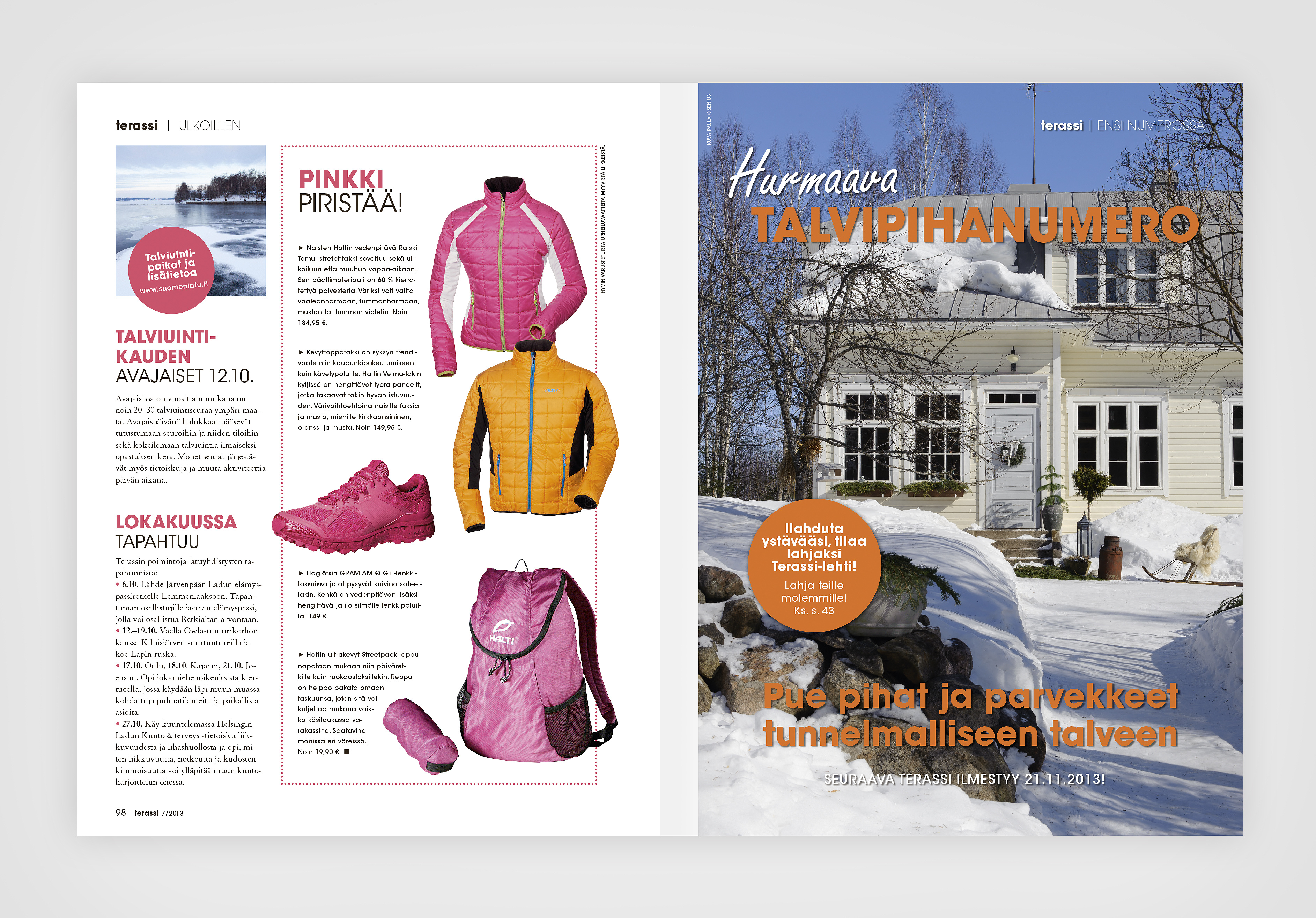 Asiakas / Client
Terassimedia


Palvelut / Services
art direction, layout design, information graphics, illustration

Vuosi / Year 2013

Terassi on ulkotilojen sisustamiseen keskittyvä aikakauslehti. Olin lehden AD numeroiden 4/2013–8/2013 ajan vastaten lehden ulkoasun kehittämisestä, taitosta ja kuvankäsittelystä.

Terassi is a Finnish lifestyle magazine, concentrating on interior design outdoors, garden and outdoor activities. Huomen was responsible of the art direction and layout of the magazine for issues 4/2013–8/2013.